Published on Thursday, March 22, 2012 by Daniel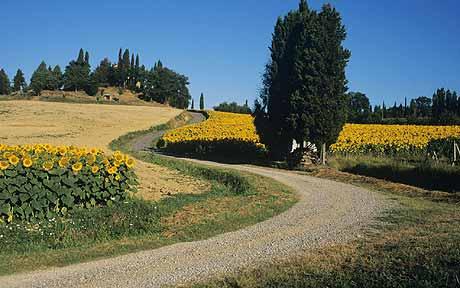 With summer just around the corner, most of you would be busy planning your summer trips. When it comes to summer's top travel destinations, Italy certainly rules the roost. Traveling  to Italy during summer can be very relaxing and enjoyable, provided you do some careful planning.
Summer in Italy is considerably hot and fortunately or unfortunately it is the time when the peak tourist season begins. So, if you have planned to be there this summer, here's our list of travel tips that will make your trip more comfortable and hassle-free.
Pack Your Luggage Accordingly:
Most parts of the country experience the same amount of heat. So, keep this in mind and pack accordingly. Prefer cotton outfits, open shoes and breezy clothing. And, if you are traveling with children, then give more consideration to casual, tour-friendly dresses. Don't forget to get some good sun-screen body lotion with higher SPF value to keep sun-allergies or skin irritations at bay.
Book Tickets Online:
This is where most tourist folks go wrong. When you are on a tour to Italy, be smart and try booking the entry tickets for the operas, museums and travel smart cards ahead, online. Most of the museums and operas in Italy have an online booking system and give special offers and discounts. By pre-booking here you can not only save money, but also avoid standing in long queues under the hot summer sun.
Always Carry a Water Bottle with You:
Staying hydrated is very important and you are advised to carry a water bottle with you when you are touring Italy. There are drinking water taps near most of the tourist attractions and you will be able re-fill the water bottle without much difficulty. You can also quench your thirst with delicious Italian Gelati that are available in different, mouth-watering flavors.
Travel with the Sun:
This doesn't mean that you have to wait for the dusk to step out of your resort. When the sun is at his peak, try avoiding open landscapes and beaches. Instead you can visit museums and art galleries that keep you cool. And, in the evenings you can visit beaches and other open areas. But if you like getting tanned in the sun, then you might as well travel wherever you want.
PerilloTours.com is a popular Italy travel tour coordinator with whom you can plan a fun-filled summer in Italy. This site is also a home for other useful Italy travel tips.
Photo By : telegraph.co.uk