Published on Tuesday, March 6, 2012 by JacobMartin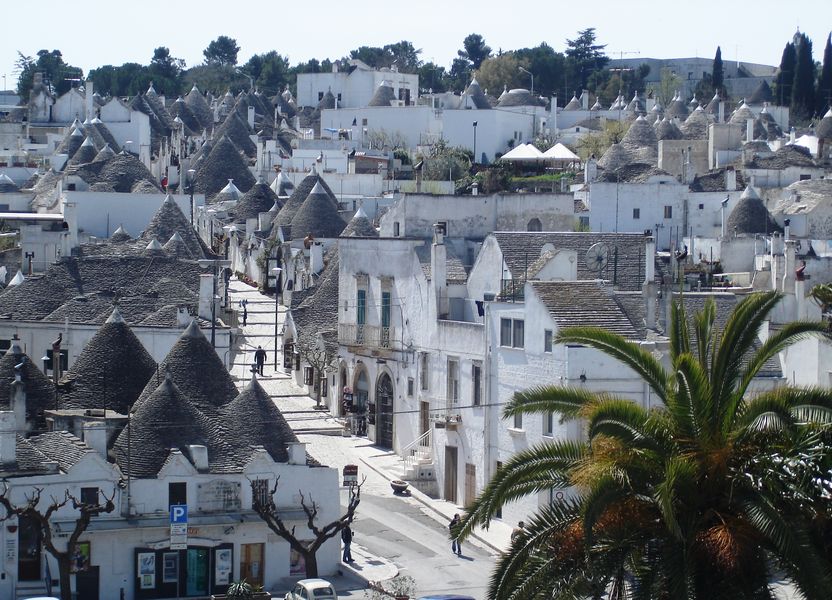 When you travel to Italy, there might be a lot of places that you would want to visit. One destination that definitely calls for a place in your travel itinerary is – Alberobello. Located in the southern part of Italy, it is a UNESCO World Heritage site that is known for its exceptional style of building called Trulli.
Trullis are nothing but limestone houses with dry stone walls and conical roof that are known for their mortarless construction. The reason behind these pre-historic buildings was to escape from paying taxes. When the king's tax collector came to collect taxes, the owner of the house pulled out the foundation stone to collapse the house. Finally, when the inspector arrived, he was able to see only the debris of the house. Travel to Italy to view these astonishing buildings, which are now converted into hotels, restaurants and lodges.
When visiting Alberobello, don't miss out Rione Monti, the location of more than thousand trulli. The streets of this place are filled with trulli, which you can rent for a night or more. If you visit during summer, then it is advisable to reserve your trulli. On the other hand, if you have planned your trip during October-April, then you can rent them without any reservation.
The next place that stands a place in Italy tourist attractions is Rione Aia Piccola, meaning the threshing yard. This place is very different from Rione Monti and it is made of around 400 trulli. You can find wonderful piazze, boutiques and restaurants. Also, don't forget to visit Basilica Santi Medici when you go to Rione Aia Piccola, a best sight to see at night.
The next must visit place in Alberobello is 'Museo Del Territorio', a museum best for educational purposes. Here you will get to see fossils, evolution of life on earth, various phases of different metal ages and much more.
These Italy travel tips will be of major help when you are traveling to Italy. So, if you are fascinated by Alberobello in Italy, then plan your trip with PerilloTours.com and enjoy Alberobello at its best.
Photo By : scooterbella.com