Published on Friday, March 9, 2012 by Daniel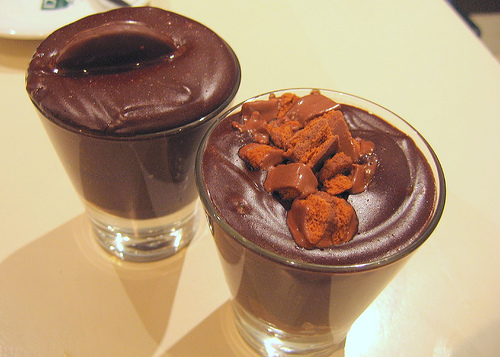 Italy food culture is different from any other food culture in the world. For Italians, meal time is a time to relax. For them, flavor and character is a must in their food.  Rome, the capital of Italy, is the place to taste the best Italian foods. Ever since ancient times, Romans considered hosting a banquet in their villa as a matter of pride. So, even now you can expect Romans to quench your hunger.
Food and culture go hand in hand in Rome. Wherever you go, you can get a taste of mouth-watering Italian foods. Traditional Italian cuisine includes pizza, spaghetti, lasagna and pastas.
Roman food recipes are simple, yet delicious to taste. Top on the list is the Italian hot chocolate. Made of milk and chocolate as main ingredients, this thick Italian hot chocolate is the world's best hot chocolate. Try this hot chocolate and you will crave to visit Rome again.
Do you know that Italians eat flowers? Yes, they do. It is always a treat to be in Italy when they are in season. If you happen to be in Rome during summer, then don't miss to try the fried Fiori di zucca. They are nothing but flowers mixed with a few ingredients and fried to give a delicious flavor.
Suppli is another dish that is sure to tingle your taste buds. These fried stuffed rice balls are a staple Roman party food and are usually stuffed with anchovies, ham or cheese and made with any flavor of risotto. They are served with chicken or vegetable broth and their combination is matchless.
Gnocchi alla Romana is the best example to show how simple and creative are the Romans in cooking. Gnocchi is made of semolina flour and some more ingredients. The dough is then cut into layers and baked to give you the very delectable Gnocchi.
Some of the other popular Italy foods are based on Pizzas and pastas, including pizza alla romana, pasta cacio e pepe, pasta alla carbonara, pasta cacio e pepe and many more.
If you want to give your taste buds a tantalizing treat when in Italy, then plan your trip with PerilloTours.com.
Photo By : Flickr.com