Published on Monday, May 21, 2012 by Daniel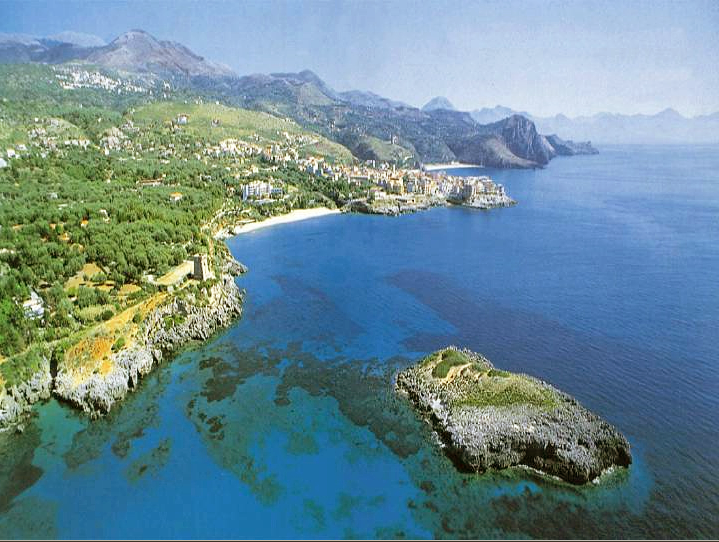 If you want to see nature at its best, then plan a holiday to Italy's Cilento coast. Carefully preserved beauty, stunning landscapes, and rich archaeological sites make it a perfect place to escape your hectic lifestyles.
The coast of Cilento has the best of sandy beaches in Italy. With the cleanest waters, these beaches offer a lot of opportunities for swimming, diving, and snorkeling! Of course, you also get to enjoy a romantic walk with your partner here. Several magnificent natural constructions, such as the Grotta Azzurra in Palinuro, give you yet another reason to visit this coast! As you explore this cave, you'll see the water glowing in brilliant blue.
While the beaches define one side of Cilento, the villages perched on hills define the other. Every year, hundreds of hikers and bikers visit the Cilento coast to have an enjoyable and adventurous holiday. As you hike the mountains, you'll certainly go spellbound at the mere sight of the wide woods, rivers, and valleys.
If you want to know more about the culture of Italy, then you definitely cannot miss to visit the towns and villages in this coast. Acciaroli, Castellabate, and Palinuro are a few among the towns that'll attract your attention. Visit Acciaroli to take a look at its quaint sand colored houses and sleepy fishing port.
With three historical sites, the coast of Cilento still remains one of the best Italy tourist attractions! When you're in this spectacular coast, a visit to the Paestum is a must. You might also want to visit the city of Velia (Elea) to witness the remains of an ancient Greek and Roman district.
No matter which part of Italy you're in, the local specialties are just too hard to resist! The Cilento coast is where you'll find the Mozzarella Road with numerous factories producing the very famous mozzarella cheese made with buffalo milk. And when you visit this coast, don't miss to taste these delicacies – tangy goat's ricotta, small red Paestum artichokes, and sweet white figs
When you want to explore Italy travel destinations at their best, you'll have to plan your vacation with Perillo Tours. This tour company offers a wide range of Italy travel packages at affordable prices.
Photo By : boatbloggings.com