Published on Tuesday, May 15, 2012 by Daniel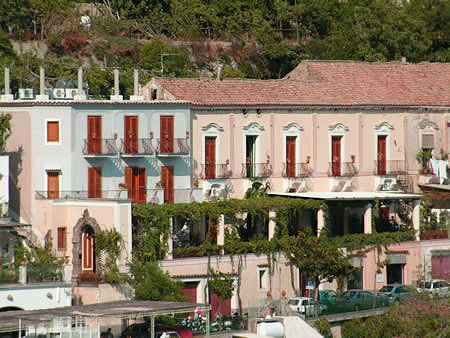 Looking for a perfect hotel to stay in Italy? Well, apart from interesting historic remains, stunning art, and yummy pizzas, this country of wonders also offers a wide range of hotels to spend your holidays. From small apartments to seven star hotels, it gives you many accommodation options to choose from. The hotels in Italy not just offer good service, but also serve delightful Italian cuisines to make your vacation a memorable one. However, if you're not very sure on how to go about choosing the perfect hotel, then we're here to help you!
Your search for hotels must start depending on the location you are visiting. If you've planned to travel around Italy covering all the major attractions, then it is suggested that you select a hotel that is comparatively easy to reach from the places you are visiting. If it's just one city on your list of vacation, then you can choose from B & Bs, apartments, hostels and luxury hotels depending on your budget.
The classic view of the Italian cities can be best enjoyed from balconies. So if you wish to wake up every day with the sun welcoming you, then choose a hotel that offers a great window view. There a few hotels in Italy, from where you can treat your eyes to the beauty of stunning piazzas and other monuments!
The next thing you should consider before renting a place is the room space. The rooms in Rome and Venice might seem to be small, while the ones in Florence are comparatively bigger. Though Italians are generally known for their courteous service and hospitality, it is always better that you check in advance about the service before you rent a room.  Some hotels in Italy even offer services, such as pick and drop from airport and prominent places, so check on the details about services before finalizing a place to stay. Also don't forget to call up to the front desk of the hotel and enquire details about parking places, smoking rooms, neighborhood, and more before making a booking.
Any holiday to Italy is incomplete without tasting its delicious cuisines. To enjoy Italy's authentic local favorites, you can stay as a paying guest with families, especially if you are visiting countryside.
If you still aren't confident about choosing the best hotel in Italy, then plan your vacation with Perillo Tours. This reputed tour company offers several Italy travel packages with accommodation in some of the finest hotels. You can also visit the site for more Italy travel tips.
Photo By : italianreflections.com