Published on Saturday, May 5, 2012 by Daniel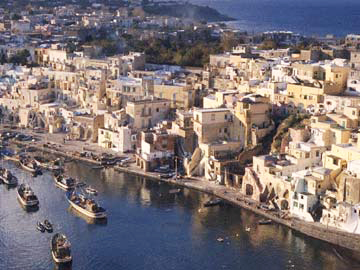 Your trip to Italy will certainly be incomplete if you don't travel to Naples. Capital of the renowned Campania region, this city features a long coastline and an even longer history that attracts tourists from various countries. The city is loaded with historic and artistic treasures that will make a wonderful treat for the eyes. Here are a few hidden wonders that may interest you.
National Archaeological Museum of Naples – If you have a strong interest in the history of Greece and Rome, then the National Archaeological Museum of Naples is a never-miss place for you. With the greatest collections of antiquities and valuables of ancient emperors in its display, this museum is sure to capture everyone's interest.
Cathedrals and Religious Architecture – The city of Naples has over a hundred churches on its soil. Amongst the most visited Italy travel destinations is the Cathedral of Naples, where the miracle of Saint Januarius takes place every year.
Spaccanapoli – Spaccanapoli is an iconic road in Naples. Literally meaning "Naples splitter", this road splits the city of Naples into two parts.
Castles in Naples – When you travel to Naples, you just cannot afford to miss the beautiful castles of this ancient city. With their origin dating back to more than 500 years, these castles portray the taste and sculpting skills of ancient Italians.
Naples under Naples – The underground architecture is what sets Naples apart from the rest! With numerous caves, tunnels, caverns, and aqueducts, the underground city of Naples is a great testament for Greco-Roman architecture.
Another most important thing that cannot be missed in Naples is the yummy pizzas. The Naples pizza is a celebrated dish that has its own place in the world's menu of delicious food. This wonderful city, which is the birthplace of pizza, even hosts the "festival of pizza" in the month of September every year.
To know more about the famous Italy tourist attractions, log on to PerilloTours.com. This leading online travel organizer offers affordable packages and a lot of Italy travel tips, so you can enjoy Italy at its best!
Photo By : iffas.org