Published on Friday, May 18, 2012 by JacobMartin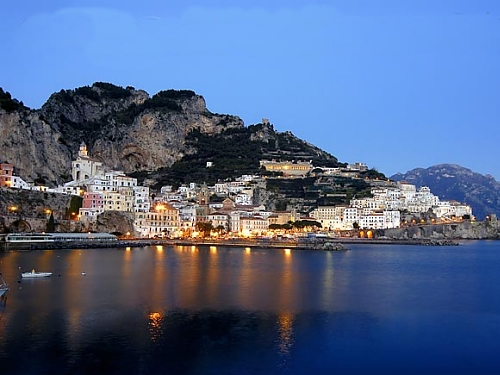 With countless beachside restaurants, artisanal ceramic shops, and natural sceneries, the Amalfi Coast is one of the most popular Italy travel destinations that attract thousands of visitors every year. However, the coast is more about seaside setting rather than sights. Small pebble beaches, hidden coves, deep fjords, and natural arches make this coast a picture-perfect place to spend a lovely holiday and get soaked into the charismatic world of natural beauty.
This travel destination has warm summers and mild winters, so you can plan your travel to Amalfi coast at anytime time of the year. The town of Minori is the best place to start exploring this God-gifted land! Treat your taste buds to delicious pastas available here to discover the true essence of Italy. One of the pearls of the Amalfi coast, this town is full of small houses with great ancient architectural value.
Another great place to visit along the Amalfi coast is Positano. With a mesmerizing seaside view, this town has been an inspiration for artists for thousands of years. If you want to add another town to your list of already visited UNESCO sites, then check out Valle di Templi. This Greek town, which was once the center of culture still preserves its legacy and charm.
The beautiful town of Tramonti along the Amalfi sea coast is a picturesque place located between mountains. Famous for its excellent local vine, this town also mesmerizes you with magnificent sites of terrace top lemon gardens and olive trees. When you're in the Amalfi coast, you might also want to spare sometime to visit the towns of Atrani, Scala, Cetara, and Scala.
Mountains in Amalfi coast are one of the major Italy attractions. Hike through the jungles or climb the mountains here to add excitement to your holiday. Travel to Amalfi coast to enjoy these nature's gifts to earth.
To make your travel around Italy a memorable experience, visit Perillotours.com. Here you can also find several reliable Italy travel tips.
Photo By : sailreporter.com