Published on Thursday, May 24, 2012 by JacobMartin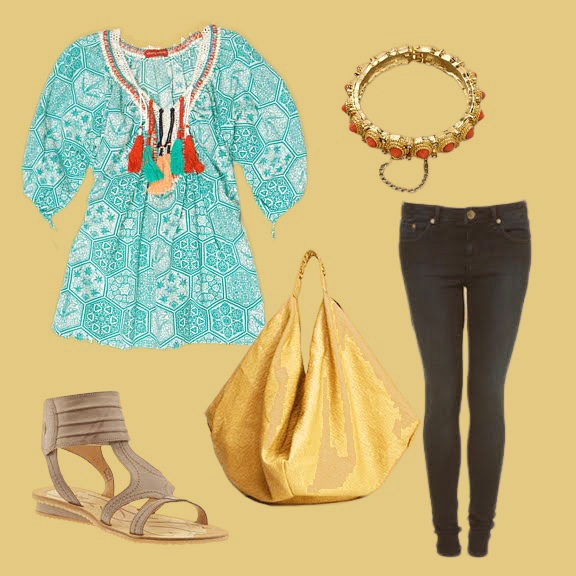 Your trip to the fashion capital of the world definitely calls for a special set of clothing. And if you are wondering what to wear in Italy, here are the answers to all your questions. The attire you should carry always depends on the time of the year and the season in which you are visiting the country. Summer in Italy is the best time when you can dress in your finest collections and flaunt them to the world. However, it is a must to dress appropriately to fit in the local culture and travel around Italy without standing out as a tourist.
The sense of dressing in Italy is a little different from other American and European countries. What might be casual in your part of world may turn out to be inapt here. Summer in Italy can be really hot. If you are traveling in summer, carry lightweight clothes made of cotton or linen. Women may try skirts or a lightweight pair of linen pants with complementing blouses or tank tops. Capri pants also suit the Italian weather. Use a hat and shades to protect yourself from the scorching sun if you are planning to go out in the noon.
Summer wear for men may include lightweight tops and pants. Generally, it is good to avoid wearing oversized shirts with logos, shorts, baseball hats, beach flip flops, fanny packs, gaudy jewelry and every other thing that is not stylish in Italy.
Winter is another great time of the year to visit this beautiful country. It is the northern Italy that experiences the high temperature and snow falls.  Men can wear jeans with turtle necks under the warm sweater, while women can try stylish velvet pants, long low-heeled boot with wool or velvet gloves. A long coat and scarves will make you look gorgeous, while providing warmth in the chilling Italian winter.
It is a must to follow certain dress codes when you're to visit the cathedrals here. Many churches here want the shoulders and knees covered. Women may have to wear dresses that cover their shoulders. Or carry a shawl or scarf along with you to cover your upper arm. And if you are planning to hit the beaches, then carry a set of swim wear.
For more on Italy travel tips, visit PerilloTours.com. Here, you can find several affordable travel packages to Italy.
Photo By : featherreport.blogspot.in