Published on Monday, May 28, 2012 by Daniel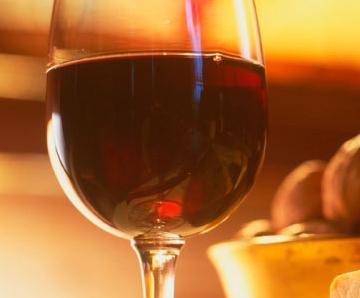 Italy is not just about long sandy beaches, stunning landscapes, impressive historic buildings, and tasty food items – it's a land of beautiful vineyards and fine wines too. If you're in Florence this September, then consider yourself lucky. You'll get to taste the world's finest wines in some of the magnificent historic buildings. A tradition that's so special for both tourists and natives, wine tasting in Florence is purely intended to meet new people, laugh together, enjoy wellness, and nurture friendship.
The event takes place in many ancient Florentine buildings, which speak volumes about the rich Italian culture and history. The Piazza del Mercato Centrale is one of the oldest buildings where people gather for tasting wine. It was designed by the world-renowned artist Giuseppe Mengoni, whose architectural skills are evident in the Galleria Vittorio Emanuele II in Milan. Enjoy discovering art and history as you taste the finest Italian wines in historic buildings that take you to the ancient times.
If you want more entertainment when tasting wine, then the Palazzo Pitti is the place to go. This ancient palace houses several museums including a fine art gallery, a modern art museum, the Costume gallery, and the Carriage Museum, with impressive masterpieces by popular artists of the olden days.
Apart from these two buildings, there are so many other places that host wine tasting in Florence. Some of them include the Palazzo Corsini Suarez, Loggia del Grano, Palazzo Gianfigliazzi, and Magistero. All these places have a unique historic background that spans centuries.
Soft music, warm glowing lights, and a variety of theatrical events jazz up the wine-tasting tradition. In these huge buildings, you will meet wine experts who will tell you more about Italian wines, what the labels on the bottles say, and when is the best time to open certain bottles.  To plan a trip to Florence and enjoy relaxed wine tasting with wine experts, book your trip with PerilloTours.com.
Photo By : taketours.com