Published on Saturday, June 2, 2012 by JacobMartin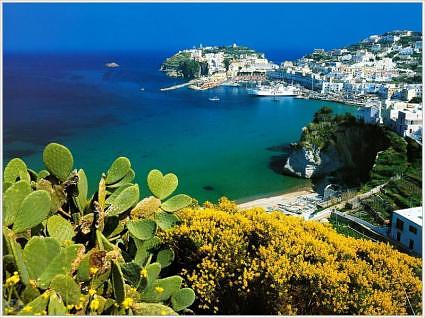 Think Italy and you'll certainly be reminded of those magnificent piazzas, archaeological museums, yummy pizzas, and great wine! However, if you're someone who loves to enjoy island vacations, then there are several islands in Italy that you wouldn't really want to miss. Whether you want to go for a romantic walk with your partner along the beach or indulge in water activities such as snorkeling and diving, there is an Italian island for you!
Not many travelers know that a "chain of islands" exists along the Sicilian coast! The Aegadian Islands includes three islands – Favignana, Levanzo, and Marettimo, of which you're sure to love at least one. Favignana combines rustic roads with breathtaking views to pique the interest of every nature lover. Levanzo is great for sunbathing, while Marettimo is a must-visit spot for boaters, divers, and hikers!
Besides the Aegadian islands, you may also want to plan a trip to the Aeolian Islands when you're in the Sicilian coast. This island chain includes the islands of Vulcano, Salina, Stromboli, Panarea, Alicudi, Filicudi, and Basiluzzo. You can reach these islands from Milazzo in Sicily by hydrofoils. For a spa experience, you definitely ought to spend some time in Vulcano.
Sardinia
With clean white-sand beaches and crystal-clear waters, the island of Sardinia is just too hard to resist! A visit to the historical sites in Cagliari (the southern capital of the island) can give you the real essence of Italian culture. You may also want to try the local dishes, including seafood, unleavened bread, and desserts when you're there. Sassari, the northern capital too has its own Italy tourist attractions to offer! When in Sassari, you just can't miss to explore the Emerald Coast.
Bay of Naples
If stunning views together with delicious food is what you would expect from your island vacation, then you might have to add the Bay of Naples to your must-visit list! A seaside village, Procida is sure to mesmerize you with its gentle waves and exquisite eateries.
Tuscan Archipelago
Apart from the spectacular hills and ancient vineyards, Tuscany also has numerous islands to take you into a world of clean water and sandy beaches. The Tuscan Archipelago includes the islands of Elba, Capraia, and Giglio.
Plan your trip to the most popular islands in Italy with Perillo Tours. This tour company offers numerous travel packages to Italy at affordable prices. Here you can also find many informative Italy travel tips.
Photo By : njcharters.com