Published on Friday, June 8, 2012 by JacobMartin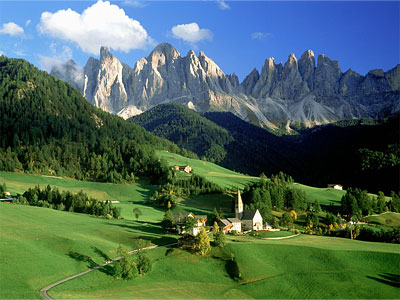 If you are looking for a perfect place to spend your vacation during your summer break, then Italy is a good choice. This amazing country offers many exciting places to visit and explore. From hanging out at the beach to attending artistic or historical exhibitions, you can take your pick. The festivals, beaches, shopping, outdoor concerts and plays are all part of summer in Italy.
The beaches
What can be better in summer than enjoying the cool breeze from the sea with delicious sea food for company! While in Italy during summer, don't forget to visit its amazing coastline. You can surf, swim, sunbathe or enjoy a walk along the beach to relax. The beaches along the Amalfi Coast are great places to hang out with friends and family. The calm sea will rest your mind and its waves will wash away your worries. The other famous beaches to visit are Sorrento Coast, Liguria's coast and Baia del Silenzio. These beaches are major attractions in Italy, especially during the hot summer.
Summer carnivals
After the beaches, the next biggest attraction is the festivals in Italy during summer.  From small villages to the big cities, almost all of them have one or the other festival falling this time of the year. You can enjoy opera and musical performances in historic centers such as the Roman arena or visit art galleries. You can witness world's famous artists performing live in the Festival dei Due Mondi in the city of Spoleto. This Festival of Two Worlds features concerts, operas, ballet performances, film screening, and art exhibitions. The Umbria Jazz Festival in Perugia also attracts tourists. This festival includes street performances as well as ticketed concerts. The other well known carnivals are Trasimeno Music Festival, Verona Opera, LakeComo Festival and Tuscia Opera Festival.
Other Attraction – from food to fashion!
There is no dearth of things that you can do during your summer break in Italy. From tasting its delightful summer cuisine to shopping, there are tons of activities to make your holiday a memorable one.  You can buy trendy clothes in Milan and also try some of its world famous brands. Don't forget to treat yourself to signature Italian dishes such as Aubergines Amalfitane and Pork Saltimbocca and many other mouth-watering delicacies. Italy's food culture is exquisite and unique, and their cuisine is to die for.
Carry light clothing, lots of sunscreen and your sunglasses to protect yourself from the scorching sun. To know more about Italian attractions and places to visit in Italy during summer, visit PerilloTours.com. This site also offers authentic Italy travel tips.
Photo By : ahomeinthemaking.blogspot.in