Published on Saturday, June 30, 2012 by Daniel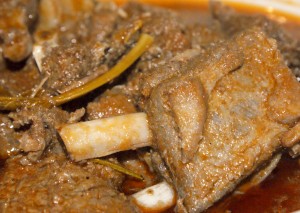 It is not without reason they say 'the quickest way to reach a man's heart is through his stomach'. Food, the most basic of our needs has evolved from being a source of energy to a way of life (among other things). In Italy food is something which brings people together and Sagre are organised with this in mind. In case you plan to go on a gastronomic tour of Italy, the Maremma region is a great place to begin with. The Maremma region which borders the Tyrrhenian Sea comprising of parts of south-western Tuscany, is a wide landscape known for its wild boar (known as Cinghiale locally) in terms of food. Many Sagre feature it in their menus together with local food varieties such as fish and mushroom.
To start with most Sagre are well planned. The dates are announced well ahead and you can find most of them are well advertised with strategically placed posters which are hard to miss. The posters also display the predominant dish which will be served at a particular Sagra. So you will have no problem in entering a Sagra serving a meat/vegetable of your choice.
On entering a Sagra, you will witness Italian food culture in all its glory almost instantly. The entire mood is setup by the people at a Sagra. This is more like a social get-together for the Italians where they meet with friends in town, share neighbourhood gossip over good food and fine wine. In a Sagra even the annoying queue is made to look interesting. People talk with their friends and enjoy the time they spend standing in the queue simply chatting about domestic affairs. When you travel around Italy you will know that wine is a staple in an Italian diet. Feel free to enjoy some local wine at a Sagra with the food.
In the Maremma region the most famous dish can be singled out as the cinghiale alla cacciatora (wild boar cooked in hunter style). The dish (stew to be more precise) is prepared by marinating chunks of meat in red wine, olive oil and rosemary. It is cooked with vegetables, tomato sauce and a generous portion of garlic rendering it a luscious texture which will linger in your taste buds for quite some time. The traditional alternative in any menu is the cinghiale alla griglia, a simple grilled steak which will leave you craving for more with its succulent meat and generous garnish. Other popular dishes are the polenta con sugo di cinghiale (a stew with a generous sprinkle of parmesan cheese) and the dark plum sausages right off the charcoal grills. You just have to step into one of the many Sagra to trade Italian food recipes with the common folk and maybe even taste the recipe there itself. Some Sagre feature traditional music which will be performed by local bands.
A host of other dishes featuring fish, mushroom and vegetables also feature in a standard Sagra menu. You can expect at least two pastas, fish or meat courses and grilled vegetables in a normal Sagra menu. Apart from the regulars, snails and octopus are also available in certain Sagra.
The food in the Maremma region reflects the geographical terrain; distinct, colourful and alluring. The Maremma region features long sandy beaches, calm blue seas and black rocks. You will find the landscape cluttered with castles and fortified towns which are very old and still functional. Indulge your taste buds with the food while basking in the awe-inspiring vistas of the Maremma region.
For more travel tips to Italy you can visit PerilloTours.com. This site also provides valuable information regarding tourist spots in Italy.
Photo By : curious-food-lover.com