Published on Tuesday, July 3, 2012 by JacobMartin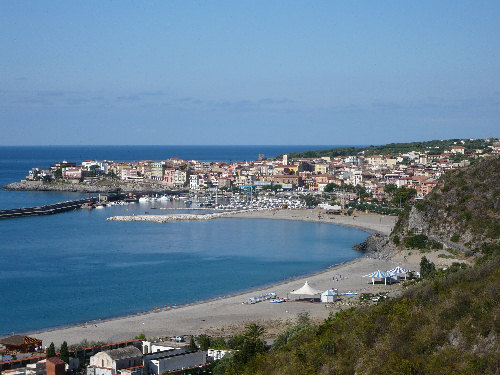 With mesmerizing coastlines, beautiful landscapes, and numerous ancient caves to explore, Marina di Camerota is a perfect town to spend a refreshing holiday with friends. Lying along the beautiful Italian coast, it attracts tourists from across the globe throughout the year. If you're planning to travel around Italy this summer, make sure you visit this town. It's definitely worth a visit.
The most popular activity for tourists in Marina di Camerota is fishing. Almost synonymous with the village, fishing has brought all the fame to the region. If you are an ardent lover of fishing, then don't miss to catch few of your favorite fish while in town. The excitement levels go even beyond when you go for fishing in the dark. Take a boat to the river and you'll find several of these small delights to catch. No doubt, it is one of the famous fishing villages in Italy.
While fishing is the interesting pastime during the night, the day time can be better spent exploring the other riches of this village. If you love to add some adventure in your holiday, then you must try hiking. With numerous hills surrounding the town, it's a perfect place to feel the thrill of mountain climbing. You can also go swimming, cycling or riding, too.
The next stop while exploring Marina di Camerota should be the Cilento national park and the sea. The beautiful view of the park with the blue sea in the background proves to be truly fascinating. With free roaming animals in the greens, the park is a dream in the minds of wildlife lovers.
Learn to celebrate nature while enjoying a quiet, interesting holiday in this Italian town. Memories of days spent here will remain evergreen, making tourists want to visit the town once again. To know more about such wonderful Italy tourist attractions, visit PerilloTours.com. You can also get useful Italy travel tips here.
Photo By : giornaledelcilento.it