Published on Thursday, August 30, 2012 by Kathy McCabe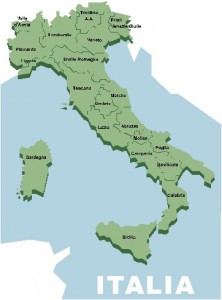 If you love Italy and are obsessed with traveling in Italy, you're not the first one. Throughout history there have been great men and women whose words about Italy and their appreciation for the country have been immortalized. Here are just a few great quotes on Italy:
"You may have the universe if I may have Italy." — Giuseppe Verdi
"A man who has not been in Italy, is always conscious of an inferiority, from his not having seen what it is expected a man should see." –Samuel Johnson
"Thou Paradise of exiles, Italy!" –Percy Bysshe Shelley
There is, in fact, no law or government at all [in Italy]; and it is wonderful how well things go on without them." — Lord Byron
"Italy, and the spring and first love altogether should suffice to make the gloomiest person happy." — Betrand Russell
"Italy is a dream that keeps returning for the rest of your life." –Anna Akhmatova
"What is the fatal charm of Italy? What do we find there that can be found nowhere else? I believe it is a certain permission to be human, which other places, other countries, lost long ago." –Erica Jong
Which one is your favorite Italy quote?
Ready to travel to Italy? Perillo Tours has been leading group trips throughout Italy since 1945 and ItalyVacations.com can custom design an independent itinerary for your dream Italy vacation!
Taking your first trip to Italy soon? Learn everything you need to know when you get your FREE copy of The First Timer's Guide to Italy by ItalyTravel.com contributor Kathy McCabe.