Published on Tuesday, November 20, 2012 by Steve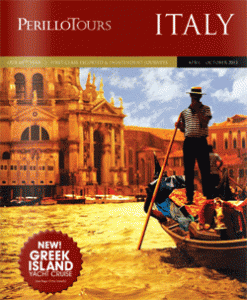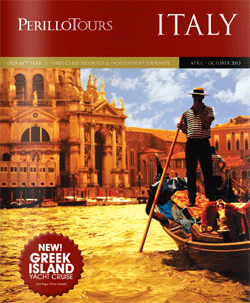 I know YOU are dreaming of Italy in 2013 and here at Perillo we can make that dream a reality. After all, we've been running tours to Italy for 68 YEARS and our tours have reached near perfection after all these years.
You can get all the details our NEW Italy brochure – read it online or if you would prefer to receive it by mail, call us at (800) 431-1515 or fill out this form.
Some of our Italy highlights for 2013 include:
+ Our brand new foodie tour Mangia e Bevi where you will literally EAT and DRINKyour way through Italy!
+ The 14-Day North Classic – originally developed by my father Mario Perillo – and the most popular tour in our history.
Plus, don't miss our free webinar on November 29th at 7 p.m. ET where you can learn – live – all about our tours for 2013, all from the comfort of your home!