Published on Tuesday, November 12, 2013 by Kathy McCabe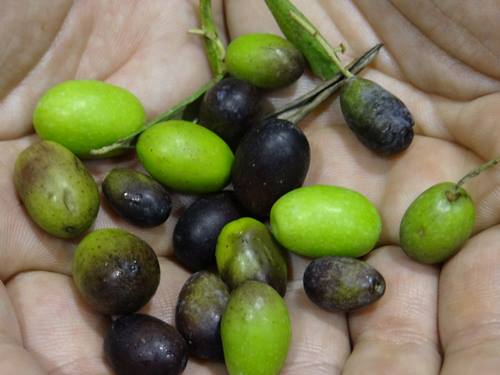 What do Italians do at the end of October and beginning of November? They harvest their olives. Up and down the country, huge olive producers as well as folks with just a few trees on their property bring together friends and workers to pick the olives from the trees. Once picked, they gather them up for a trip to the olive mill.
As part of the Southern Gourmet Tour – a food and wine tour around the Amalfi Coast and Campania – our guide Gaetano took us to a mill to see the action up close. We were visiting on Halloween. Even though this holiday is now celebrated in Italy, as we arrived we saw more than a few kids NOT trick-or-treating but instead helping their parents unload plastic bins filled with olives. These families were here to send them through the press to create "green gold." The mill was buzzing with activity and would be through the night. This is prime olive oil time in Italy!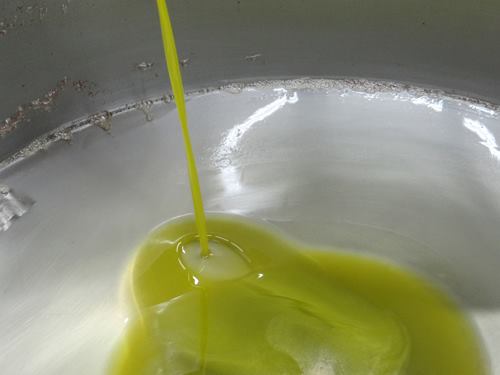 Gaetano walked us through the process of cleaning the olives and removing the leaves all the way to through the pressing and the first sight of the beautiful "new" oil.  See this video below:

Are you visiting the Amalfi Coast? Don't miss the chance to see the production of Italian food and wine up close (and with one of the best guides in Italy – the fantastic Gaetano) – take the Southern Gourmet Tour.
Ready to travel to Italy? Perillo Tours has been leading group trips throughout Italy since 1945 and ItalyVacations.com can custom design an independent itinerary for your dream Italy vacation!
Taking your first trip to Italy soon? Learn everything you need to know when you get your FREE copy of The First Timer's Guide to Italy by ItalyTravel.com contributor Kathy McCabe