Published on Saturday, February 22, 2014 by Kathy McCabe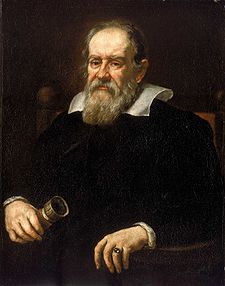 Florence is the home of two of the world's most famous and most visited museums — the Uffizi and the Accademia Gallery — so it isn't surprising that some of the "other" Florence museums don't get as much publicity but can be just as fascinating and worth seeing. So if you're visiting Florence and have some extra time after seeing the main sites, consider a visit to one of these lesser-known museums:
The Galileo Museum (Museo Galileo): The former newly reopened Institute and Museum of the History of Science re-opened as The Galileo Museum in 2010. And guess what, you can actual see the famed astronomer at this museum, err, well parts of him. On display are three of Galileo's fingers and one of his teeth. Too long a story to explain how the museum got these "pieces" — you will need to go to find out. Also on display are over 1,000 scientific instruments of historic importance. The museum offers state-of-the-art, portable video guides that  give the user access to hypertext pages, biographies and 3-D animation.
Stibbert Museum (Museo Stibbert): Looking for your knight in shining armor? You might just find him, or actually his shining armor, here at this eclectic museum devoted to the collection British aristocrat Frederick Stibbert (1838-1906) who had a passion for armor and weapons but also collected costumes, antiques, paintings, ceramics, fans and more.  There museum is in the villa on the edge of Florence that Stibbert once owned and more than 60 of the rooms are devoted to his treasures.
By Kathy McCabe
Taking your first trip to Italy? Learn everything you need to know when you get your FREE copy of The First Timer's Guide to Italy by ItalyTravel.com contributor Kathy McCabe.
Ready to plan your Italy vacation? Perillo Tours has been leading group trips throughout Italy since 1945 and ItalyVacations.com can custom design an independent itinerary for your dream Italy vacation!