Published on Sunday, March 2, 2014 by Kathy McCabe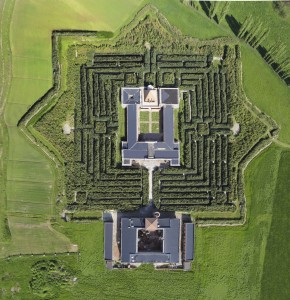 It took eight years to construct and now the world's largest maze or labyrinth is set to open in Italy. The 17-acre Labirinto della Masone is set on the estate of art publisher Franco Maria Ricci in the town of Fontanellato near Parma in the region of Emilia-Romagna.
Italy Magazine reports, "It consists of a mix of 120,000 species of bamboo that edge almost 2 miles (3 km) of pathway. The star-shape labyrinth has a building complex at its centre that includes facilities to house Ricci's art collection of 500 works dating from the 16th to 20th century, as well as a library devoted to graphic design and typography."
This labyrinth of bamboo hedges is five times the size of the Pineapple Garden Maze, the largest permanent hedge maze in Guinness Book of Records. The Fontanellato maze will begin welcoming visitors later this year.
Ready to travel to Italy? Perillo Tours has been leading group trips throughout Italy since 1945 and ItalyVacations.com can custom design an independent itinerary for your dream Italy vacation!
Taking your first trip to Italy soon? Learn everything you need to know when you get your FREE copy of The First Timer's Guide to Italy by ItalyTravel.com contributor Kathy McCabe