Published on Tuesday, March 11, 2014 by Steve
Have kids or grandkids? Ready to show them the world?
Here's your chance to take them on a once-in-a-lifetime trip and see Europe along with other families through our partnership with Smithsonian Journeys. Italy, England/France or Spain…the choice is yours!
Spotlight – Treasures of Italy: A Family Adventure
11 days Exploring the Treasures of Venice, Florence, San Gimignano and Rome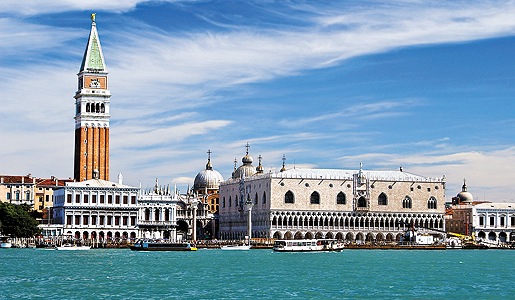 A city of mysterious canals and bridges, gladiators fighting exotic animals, fortified medieval hill towns, even the roar of a Ferrari—these are the images that come to life on Smithsonian's new family adventure to Italy. Treat your children or grandchildren to a fun-filled journey where you'll discover astonishing sites, engage in hands-on activities, and go off the beaten path for truly exciting experiences!
Observe artisans mold masterpieces in glass, create your own Venetian-style masks, and watch master chefs make gelato and guide you in pizza and other culinary experiences. Learn about the most popular Italian car at the Ferrari Galleria, walk through a hill town with 13 watchtowers piercing the sky, travel secret passageways beneath a medieval city, and attend a session of gladiator school. Enjoy these engaging activities, plus discover significant sites that reflect history and culture from the Roman era to the present when you join us on this unique exciting adventure and create memories of a lifetime. (This tour is designed for children ages 8 and older.)
Dates: June 21 to July 1, 2014 OR July 19 to 29, 2014
Starting at: Adult: $4,999 Child: $4,499
More information: See the full Italy itinerary and call 855-330-1542 to book!
Also:  Learn more about Exploring London and Paris and Treasures of Spain