Published on Monday, April 21, 2014 by Kathy McCabe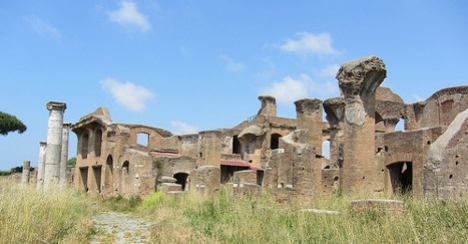 While Pompeii may be the most famous archaeological site in Italy, fans of Ancient Rome often argue that the lesser-known ruins of Ostia Antica, just outside of Rome, surpass Pompeii in quality. Now there's even more reason to get your archaeological fix at this old port town with a secret part of the ancient site recently unearthed.
"The find is enormous, including towers and warehouses as well as boundary walls that scholars say had been missing from what had been previously recovered from the popular site located on the southwestern edge of Rome," according to the Italian news agency ANSA. The findings also indicate that ancient Rome "split in two by the Tiber River in the First Century BC."
Mariarosaria Barbera, superintendent of Rome's archaeological heritage, says "the presence of large storage areas in the part of Ostia north of the Tiber reopens the issue of the size of the trade that took place on the banks of the river."
Ostia keeps offering up new treasures. Last July,  a Roman mausoleum and domus (house) was discovered from under a "mini-dump" of tin cans in a park at the ancient port.
Ready to travel to Italy? Perillo Tours has been leading group trips throughout Italy since 1945 and ItalyVacations.com can custom design an independent itinerary for your dream Italy vacation!
Taking your first trip to Italy soon? Learn everything you need to know when you get your FREE copy of The First Timer's Guide to Italy by ItalyTravel.com contributor Kathy McCabe
Photo by Ton Rulkens, flickr.com