Published on Tuesday, April 8, 2014 by Kathy McCabe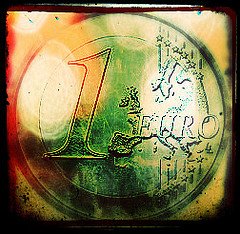 While credit cards are more widely accepted than ever in Italy, cash is still king in this society. Travelers can use the "cash is king" belief, as well as good old bargaining,  to their advantage.
Italian business owners absolutely detest paying credit card transaction fees. If you are going to buy several items in a store or make a big purchase, ask for a sconto (discount) for paying cash. This works most often with small businesses (not big department stores, obviously) but you will be surprised how often it works. You can even try to offer cash for a discount when renting a villa or apartment from an individual owner.
Always try to "sconto" technique in outdoor markets if you are buying more than one item from a vendor. Bargaining is completely expected at markets like these.
Another reasons Italians love cash? It helps in the age-old Italian game of avoiding paying taxes, but that's a whole other story for another time.
Ready to travel to Italy? Perillo Tours has been leading group trips throughout Italy since 1945 and ItalyVacations.com can custom design an independent itinerary for your dream Italy vacation!
Taking your first trip to Italy soon? Learn everything you need to know when you get your FREE copy of The First Timer's Guide to Italy by ItalyTravel.com contributor Kathy McCabe