Published on Wednesday, November 26, 2014 by Kathy McCabe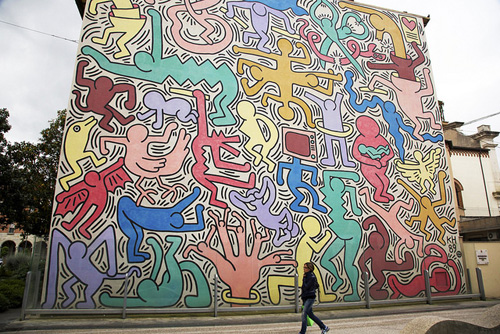 No matter how much you hear about the Leaning Tower, Tuscany's lovely city of Pisa offers much more to do and see than that structurally challenged monument (but since you will want to see it, here's a link to tell you more about its history than you might otherwise discover). Here are a few things we recommend:
1. Enjoy the water.  Pisa nestles at the mouth of the Arno River on the gorgeous Tyrrhenian Sea; the river divides the city in half, and made it a thriving commercial harbor for hundreds of years. A stroll along one of the Arno's banks, a view of the harbor from one of the monuments, or an outdoor brunch will give you great memories.
2. See where Popes get schooled. Pisa's university is the 10th oldest in Italy and the 19th oldest in Europe, which means that it's seen a lot—including students who grow up to be Il Papa. Five future Roman Catholic Popes were educated in Pisa, and Galileo was a professor of mathematics there before his groundbreaking work The Starry Messenger changed his life (and the world's perspective) forever.
3. Experience audio perfection. Pisa's Baptistery of St. John (the part of a church or cathedral reserved for baptism) holds the title of largest in Christendom. Its distinctive "wedding cake" look shows off the transition in Italy from Romanesque to Gothic style. However, the structure's real power lies in its stellar acoustics, which can be tested by a mere whisper, or experienced through one of the guides' operatic voices.
4. Stroll a fabulous outdoor market. The Piazza Vittoria Emanuele in Pisa combines architectural splendor with gustatory pleasure: The square's outdoor market is one of the best in Italy, showcasing local foods like meats, cheeses, candies, and breads. However, there's something unlikely close by: A mural by famed US artist Keith Haring! (Pictured above.) Visitors who come upon it unawares may be unnerved by Haring's signature wiggling figures.
5.  Go truffle hunting in San Miniato. Yes, it's a bit outside of Pisa—but a day excursion spent hunting delicious white truffles will be something you never forget. San Miniato is just 40 minutes' drive east of Pisa, and the medieval town has plenty of charm. However, its chief allure is the truffle, and November is the best time to visit and experience its full-on truffle fair. Gourmands and outdoorsy types alike will thrill to the fungi chase!
By Kathy McCabe
Ready to travel to Italy? Perillo Tours has been leading group trips throughout Italy since 1945 and ItalyVacations.com can custom design an independent itinerary for your dream Italy vacation!
Taking your first trip to Italy soon? Learn everything you need to know when you get your FREE copy of The First Timer's Guide to Italy by ItalyTravel.com contributor Kathy McCabe
Photo by eebiggs, flickr.com