Published on Wednesday, March 11, 2015 by Kathy McCabe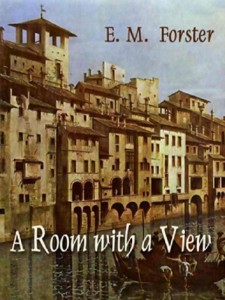 It's been—to paraphrase a great band—a long, cold lonely winter. Who couldn't use a little warmth? You might not be in Italy at the moment, but reading one of these classic books will infuse your mind and soul with a sense of sunny noontime piazzas and breezy coastal beaches.
A Room with A View by E. M. Forster
The classic story of an Englishwoman abroad, whose visit to Florence in the last days of the Edwardian era juxtaposes repressed British nitpicking (her chaperones, female cousins, are quite peeved that their hotel rooms do not overlook the Arno, hence the title) and easygoing Italian sensuality. The bonus is that the 1985 Merchant-Ivory film starring Helena Bonham-Carter and Julian Sands is a rare case of the movie living up to the book, meaning you can enjoy this lighthearted yet meaningful adventure twice.
The Almond Picker  by Simonetta Agnello Hornby
1963, Roccacolomba, Italy. Mennulara, or "The almond picker," is a longtime servant of the town's well-to-do Alfallipe family. When "Mennu" (her full name is Maria Rosalia Inzerillo) dies, her life's mystery becomes fodder for the very small town's gossipers and connivers. While you may be disappointed by the letter that ties the plot up neatly, Hornby paints such a realistic and detailed portrait of a vanishing way of life that you may simply overlook it and applaud her skills as portraitist.
The Agony and the Ecstasy by Irving Stone
If you want to learn more about Michelangelo, turn to fiction: The history books can only tell you so much, but author Stone goes much further in his classic 1961 epic novel that is based in part on the great artist's copious correspondence. It begins with his adolescent apprenticeship to famed painter Ghirlandaio, and follows Michelangelo's life chronologically in order to demonstrate the titular tension he felt between his society and his individuality, between his art and his faith and between life and death.
The Enchanted April by Elizabeth von Arnim
Yes, it's about Englishwomen again—but this novel, set in Portofino (the 1991 film is also delicious) is less of a marriage plot than A Room with A View and more of an exposition of women finding their true selves at midlife. Four women—two middleaged, one young, one elderly—separately answer an advertisement for a vacation home in San Salvatore. Although all of them are discontented, they agree to make the best of things; the unexpected is, as the month progresses, how things make the best out of them.
In the Company of the Courtesan by Sarah Dunant
A dwarf and a prostitute take Renaissance Venice by storm—and if you think that sounds odd, you're right; but if you think it sounds unappealing, you're dead wrong. Dunant's command of place and history allows the reader to sink into the watery metropolis seamlessly. As Fiammetta, the courtesan, and Bucino, her slight but wily majordomo, insinuate themselves into La Serenissima, everyone confronts some fundamentals, including desire, thievery, loyalty, and the everpresent Church. Not to be missed.
By Kathy McCabe
Ready to travel to Italy? Perillo Tours has been leading group trips throughout Italy since 1945 and ItalyVacations.com can custom design an independent itinerary for your dream Italy vacation!
Taking your first trip to Italy soon? Learn everything you need to know when you get your FREE copy of The First Timer's Guide to Italy by ItalyTravel.com contributor Kathy McCabe