Published on Friday, May 15, 2015 by Kathy McCabe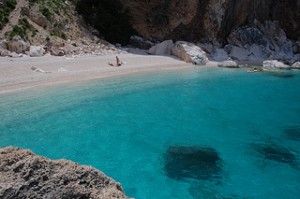 The International Foundation for Environmental Education (FEE) has once again given Italy the highest number of Blue Flag beaches, bringing Italy's total to 280.
The Blue Flag designation means that a beach meets the organization's high eco-standards for cleanliness and sustainability. FEE Italy President Claudio Mazza says that the constant increase, up from 248 beaches in 135 municipalities in 2014 and 269 in 140 in 2014, proves "the determination of many municipalities not to put environmental issues in second place despite budget cuts."
Liguria, with 23 Blue Flag beaches (originally the region had just 3) leads Tuscany with 17 and Le Marche with 17. Campania has 14, Puglia 11, Emilia-Romagna nine, and Abruzzo eight (unfortunately, that region lost four last year). Veneto, Lazio and Sardinia have eight each, Sicily five, while Calabria, Molise, Friuli and Basilicata have four, three, two, and one respectively. Lakeside resorts awarded Blue Flag status can be found in Alto Adige (five), Piedmont (two) and Lombardy (one).
The Blue Flag is a voluntary eco-label awarded to more than 4000 beaches and marinas in 49 countries across Europe, South Africa, Morocco, Tunisia, New Zealand, Brazil, Canada and the Caribbean. Along with water quality and environmental protection, the designation includes precepts for environmental education and user safety/services. While Italy's European neighbors France and Greece have high numbers of Blue Flag beaches, the highest per-capita and per-coastline in any region can be found on Cyprus, which has 53. Spain, with 579 Blue Flag beaches, has the most in the world. (NB: The United States does not belong to the FEE.)
By Kathy McCabe
Ready to travel to Italy? Perillo Tours has been leading group trips throughout Italy since 1945 and ItalyVacations.com can custom design an independent itinerary for your dream Italy vacation!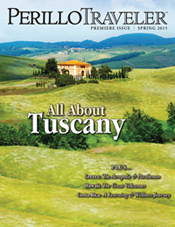 Want to read more about travel? Get your free copy of our new digital magazine, Perillo Traveler!