Published on Tuesday, May 26, 2015 by Kathy McCabe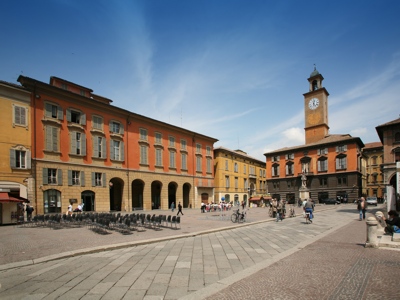 If you've ever wished you could travel in a time machine, Duke University researchers are about to grant that wish. At the end of May, the Museo Civica Reggio Emilia will debut an exhibit that allows visitors to see what Reggio Emilia, a town in the region of Emilia-Romagna,  would have looked and felt like 2,000 years ago.
That's right, looked and felt—because this ground-breaking, high-tech project uses Oculus Rift 3D headsets allowing people to experience the virtual reality of seeing Reggio Emilia from several perspectives (including aerial), and of picking up, examining, and touching artifacts from when the town was known as Regium Lepidi.
Developed by a team led by Maurizio Forte, a Duke professor of classical studies and art, art history and visual studies and in collaboration with the museum, the exhibition will have permanent status. "People won't just watch here; they'll participate and move around," said Forte, who grew up in Reggio Emilia and visited the town's civic museum as a youngster. "We want to change how visitors can perceive archaeology."
Forte is a true leader in this field, having developed cyber-archaeology literally from the ground up—see this Q&A with him about a Turkish excavation for some details about the process, and why he thinks Indiana Jones is the perfect "anti-archaeologist." Forte says "In the future, we should be able to reconstruct archaeological excavations in real time," an idea that should revolutionize how we think about the method.
Every bit of the exhibit, from terra cotta rooftops to temple moldings to doorway carvings was created by scholars, rather than simply interpreted by visual artists.  The team used data from archaeological to topographical to forensic in order to create the 3D simulations of real artifacts. It will be the first such digital project to be housed in an Italian museum.
By Kathy McCabe
Ready to travel to Italy? Perillo Tours has been leading group trips throughout Italy since 1945 and ItalyVacations.com can custom design an independent itinerary for your dream Italy vacation!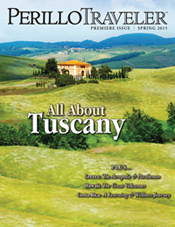 Want to read more about travel? Get your free copy of our new digital magazine, Perillo Traveler!