Published on Friday, June 12, 2015 by Kathy McCabe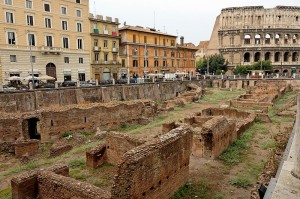 Rome's gladiator barracks, part of the city's famous Colosseum, may soon be accessible to the public—thanks, in part, to the Kuwaiti government.
An ancient tunnel linking those training chambers to the main arena could be restored with funds from a multi-million dollar grant from Kuwait, writes The Telegraph. The Ludus Magnus (Great Training Facility) was the place where gladiators practiced their skills and maintained their fitness—but it was also in the Ludus Magnus that they donned their helmets and armor and collected their weapons before marching through the tunnel to compete against each other.
Given the thousands of tourists who gaze down at the ruins of the Ludus Magnus each day, it is surprising how rundown the area has become, strewn with trash and difficult to appreciate from its location between two busy streets. Kuwait has a strong interest in Roman history and archaeology, and the grant would allow the Italian government a chance to boost both preservation and tourism, linking one of its best-loved sites with another that has great potential.
Other countries and corporations are also participating in partnerships to restore Italian cultural treasures. Venice's all-wooden Accademia Bridge will be restored and conserved with funds from eyewear company Luxottica, while Rome's Spanish Steps have a Bulgari connection to thank for their cleaning. Elsewhere in Rome, Tod's is paying for the cleaning of the Colosseum and Fendi is funding repairs to the Trevi Fountain.
However many of these projects are ultimately funded, the Ludus Magnus plans may result in the greatest dividends for tourists. How many little boys (and, really, grown men) have imagined themselves in the role Russell Crowe made famous in Gladiator? Now they (and little girls, and women, too) may soon be able to stride down the tunnel and proclaim "My name is Maximus Decimus Meridius, commander of the armies of the north… "
By Kathy McCabe
Ready to travel to Italy? Perillo Tours has been leading group trips throughout Italy since 1945 and ItalyVacations.com can custom design an independent itinerary for your dream Italy vacation!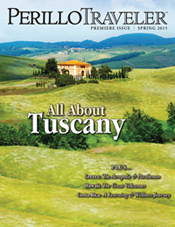 Want to read more about travel? Get your free copy of our new digital magazine, Perillo Traveler!