Published on Wednesday, July 15, 2015 by Kathy McCabe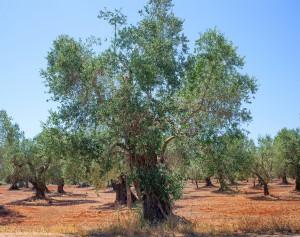 Olives and olive oil symbolize Italy and its culinary delights for many people, but for Italians the products of olive trees influence their economy as much as their diets. Each year the country exports about one trillion pounds of olive oil, second only to Spain.
The giant, twisted trees of Puglia usually account for nearly 40% of Italy's overall olive-oil production. Aligned in ancient groves, some dating back a thousand years, their majestic trunks have unfortunately been threatened by a bacteria from the Americas. "Olive leaf scorch," or Xyllela Fastidiosa, is an insect-borned virus that spreads so quickly, within eight months of 2014 the area it affected nearly quadrupled.
With nearly 75,000 acres of Puglia blighted, producers attempted a mile-wide cordon stretching from the Adriatic to the Ionian. Officials believe that the bacterium may have arrived in Italy sometime in 2010 during a scientific conference, but others believe that imported plants (e.g., oleander) are responsible.
The crisis is so great and its possible effect on other European countries so dire, that this month Scientific American devoted an article to the question "Should Italy's Prized Olive Groves Be Burned to the Ground?"
As journalist Barbie Latza Nadeau details, many questions remain in the mystery of why the bacterium is spreading so fast and furiously; it cannot be cured at present. No one knows exactly how long the meadow spittle bugs that carry X.Fastidiosa live, or how far they can travel. No one knows if burning infected trees or groves will stop the spread (although scientists have determined that the bacterium has no effect on healthy trees, or their oil; infected trees produce no olives).
Ultimately, tree cutting and burning might work, but the only surefire way to prevent the loss of more venerable olive groves in Puglia is containment. Given last year's poor olive harvest, caused by a cold, wet summer, price hikes for Italy's liquid gold are imminent.
By Kathy McCabe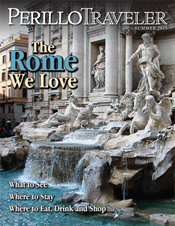 Want to read more about travel? Get your free copy of our new digital magazine, Perillo Traveler!