Published on Monday, August 10, 2015 by Kathy McCabe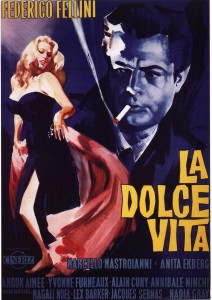 Fifty years after its release, Federico Fellini's iconic film La Dolce Vita will be remade by Andrea Iervolino's AMBI Group. The Fellini family has approved this new film, which will be "a contemporary story every bit as commercial, iconic and award-worthy as the original," said Iervolino.
Starring Marcello Mastroianni, Anita Ekberg and Anouk Aimée, the 1960 original won the Palme d'Or at Cannes in 1961 for its lush shots of the high life in Rome. Countless moviegoers have been captivated by the scene of Ekberg frolicking in the Trevi Fountain at night.
La Dolce Vita follows a photographer/reporter named Marcello Rubini (Mastroianni) over seven days and nights in Rome as he searches for "the sweet life" with various women and in various venues.  Although Marcello's journey has lows as well as highs, Fellini's care in portraying the character's moments of self-reflection added a dimension to the hectic partying that critics appreciated.
The New York Times wrote in 1961 that "…this sensational representation of certain aspects of life in contemporary Rome… is a brilliantly graphic estimation of a whole swath of society in sad decay and, eventually, a withering commentary upon the tragedy of the over-civilized."
Fellini's family has been approached "countless times" before, said his niece Francesca Fellini. "We knew it would take very special producers and compelling circumstances to motivate the family to allow rights to be optioned," she said.
Perhaps they were convinced by the AMBI Group's decision to refer to the new film as "homage," and not replica. "All of the elements that made La Dolce Vita an instant classic will be ingredients in this new film," Iervolino said. No further details about casting, plot, or location are available.
By Kathy McCabe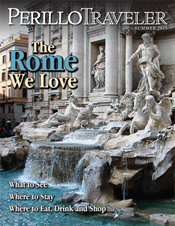 Want to read more about travel? Get your free copy of our new digital magazine, Perillo Traveler!