Published on Saturday, September 12, 2015 by Kathy McCabe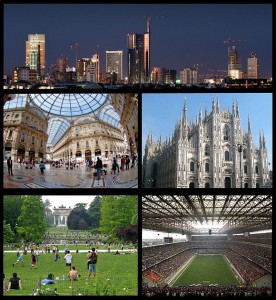 The Italy Mix is a regular post about the most interesting Italy and Italy travel news and human interest stories around the Web. Here are our top picks for this week:
Milan Coming Out of The Shadows:  Milan has absorbed more than half of all investment in business real estate in Italy in the first half of this year, while tourism has grown faster over the past six years than in Italy's other big cities.  (The Malay Mail)
Learn to Cook in Rome: If you go to Rome to dine, you're getting only a taste of Italian culture. For a
full immersion, you've got to make some pasta and traditional sauces yourself. (The New York Times)
Da Vinci's Vineyard: The artist's personal vineyard in Milan just across the street from the famed church of Santa Maria della Grazie that houses his beloved painting, is now open to visitors. (Dream of Italy)
Italy's Most Stunning Lake:  Lake Maggiore is brilliant for breathtaking scenery and culture – but don't mind the bells that sound as a daily wake up.  (The Daily Mail)
By Kathy McCabe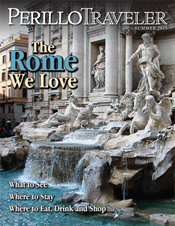 Want to read more about travel? Get your free copy of our new digital magazine, Perillo Traveler!
Photo by erincanspell, flickr.com