Published on Sunday, December 6, 2015 by Kathy McCabe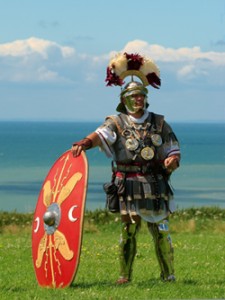 As Rome prepares for a Jubilee Year (otherwise known as a Catholic Holy Year), city authorities have banned actors who dress up as ancient centurion guards and charge tourists for photo opportunities of and with them.
According to Reuters, new and extended security measures for the Jubilee include making sure visitors to the capital are not subjected to the centurion impersonators' "pushy tactics" in convincing people to pose as the actors scowl and pose in their distinctive helmets and tunics. In a statement, City Hall said that these actors are a risk to "respectability," and that "these individuals often act inappropriately, they are persistent and at times aggressive."
While the news service article points out that the "centurions" are not the only group targeted by this initiative—rickshaw and pedicab drivers, for example, have also been restricted from certain parts of town—it also mentions that many of the people who take these sorts of jobs "hail from the poorer periphery and commute for hours to the historic center." According to Roman officials, this means they "pose risks" to public safety as well as to public monuments.
The Jubilee Year starts on December 8, and millions of visitors are expected to pour in to The Eternal City, although officials believe that there will be fewer than the last Catholic Holy Year in 2000 due to security concerns.
By Kathy McCabe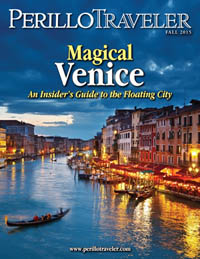 Want to read more about travel? Get your free copy of our new digital magazine, Perillo Traveler!