Published on Tuesday, December 1, 2015 by Kathy McCabe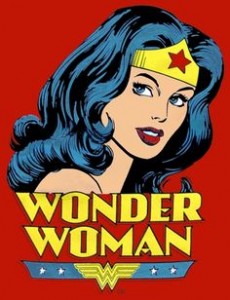 Italy will be the site of filming for a new film version of DC Comics' Wonder Woman story, details learned when one of the principal actors, Saïd Taghmaoui sent photos out via social media of his costume and his colleague Chris Pine's. (Those posts have been taken down since.)
French actor Gal Gadot will play "Wonder Woman" in the film whose current/working title is "Nightingale." The set details were revealed by Atlas Entertainment's Charles Roven in a magazine interview: "We're actually gonna start shooting [Wonder Woman] towards the end of [November]… We are shooting in the U.K. and in Italy", Roven stated. "Nightingale" is directed by Patty Jenkins and screenplay written by Jason Fuchs. It is set to be produced by Charles Roven, Zack Snyder, Deborah Snyder, and Richard Suckle. It is set to hit theaters on June 23, 2017.
Another surprise from Roven is that Wonder Woman will be a goddess in the film, specifically a demigod whose father is Zeus—the king of the Greek Gods. While her origin story has morphed several times since Wonder Woman's 1940 creation, she's always been descended from the Greek Gods and not the Roman ones. Perhaps filming in Italy will inspire Roven, Jenkins and Fuchs? Unfortunately, other superhero/comic fans speculate that the Italian shooting locations may be designed to mimic Themyscira, the mysterious Amazonian island where Wonder Woman/Princess Diana hails from.
Speaking of that Amazonian island, there are rumors another Hollywood Amazon (in box-office dollar terms, if not in height) may join the cast: Reportedly, Nicole Kidman has signed on to play Hyppolyta, Queen of the Amazons (and Wonder Woman's alter ego Diana Prince's mother, in the comic books).
Even if Italy is disguised as a mythological version of Ancient Greece, this shoot is bound to be fascinating. We'll try to provide updates about production dates and locales as possible.
By Kathy McCabe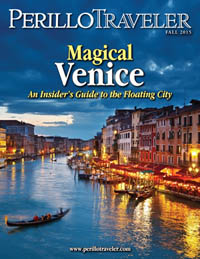 Want to read more about travel? Get your free copy of our new digital magazine, Perillo Traveler!