Published on Friday, January 8, 2016 by Kathy McCabe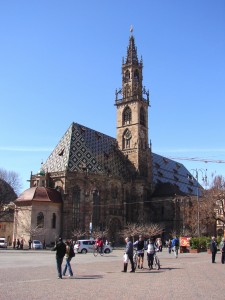 For over two decades, Milan's newspaper Il Sole 24 Ore has been ranking Italian cities for overall livability, using criteria from standard of living to population to public-service choices.
For 2015, the daily financial journal has presented the information in an interactive infographic that allows readers to compare and contrast cities and regions, and even to see how their hometown or favorite getaway measures up in the Quality of Life ordering. In the latest survey, Florence made it to fourth place, up a sizeable twelve places from 2014. Rome dropped four places this past year, to 16th.
However, first place went to a city many travelers may not have visited—yet. Bolzano, set in South Tyrol and often referred to as the "Gateway to the Dolomites" (Italian Alps), rose from 10th place in 2014. Standard of living and population numbers went up, although interestingly, public order numbers declined.
What makes life in Bolzano so good? The Local asked that about a year ago, and concluded one factor is organization. A student from Germany, Franziska Eberz, moved to Bolzano and told the news site "Daily life in Bolzano is much better organized than in Rome. Here things work. The public transport is on time, the administration works well, and there is less pollution in the city."
Is this due to its picture-perfect location, its countrified pace of daily life—or its linguistic heritage? Director of the local tourism board Roberta Agosti said "I think that language is the main carrier of culture. I am sure that maintaining the German language helps us to be more organized."
While many of her fellow citizens might disagree with that statement, there's no doubt that the combination of Trentino-Alto Adige's Italian spirit and German heritage makes Bolzano a great place to live and work. Perhaps it will also become the next great place to visit in Italy?
By Kathy McCabe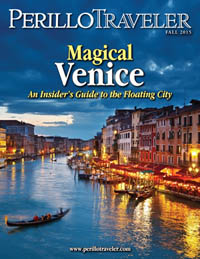 Want to read more about travel? Get your free copy of our new digital magazine, Perillo Traveler!