Published on Saturday, January 23, 2016 by Kathy McCabe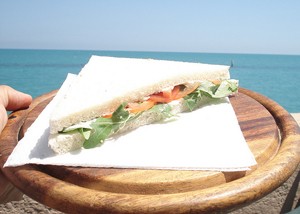 The famous tramezzino sandwich, which originated in the Caffè Mulassano di Piazza Castello in Turin in 1925, celebrated its 90th birthday last week. A version of an English tea sandwich, the Italian classic is made from two slices of crust-less white sandwich bread and cut into triangles. Popular fillings include tuna and olive, as well as prosciutto, but the Caffè Mulassano serves 40 varieties today.
The sandwich owes its Italian name to writer Gabriele D'Annunzio, who coined the term after noticing that the shape looked like the tramezze (partition walls) in his house. According to Fipe Confcommercio, an Italian business association, tramezzini and panini are now the lunch of choice for 34% of Italians, overtaking both pizza (33.8%) and pasta (29.8%) – likely due to the sandwich's convenience as more Italians choose to eat lunch on the go.
By Kathy McCabe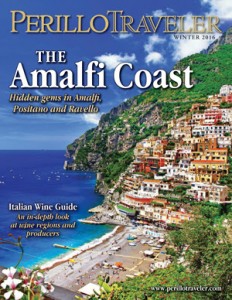 Want to read more about travel? Get your free copy of our new digital magazine, Perillo Traveler!
Photo by lindawild, flickr.com