Published on Wednesday, March 9, 2016 by Kathy McCabe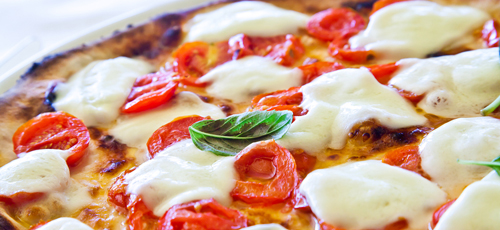 At the suggestion of the Italian government, the country's UNESCO heritage commission plans to propose that the art of making Neapolitan pizza be included on the United Nations' Intangible Cultural Heritage of Humanity list. The proposal would officially distinguish Neapolitan pizza from other world-famous styles of pizza such as New York-style and Chicago-style deep dish pizza, and would protect the centuries-old tradition.
The UNESCO proposal has received public support in the form of an online petition that received 850,000 signatures from Italy and beyond. After Italy puts forth the recommendation to UNESCO, the organization will deliberate and decide which proposed traditions to include in 2017.
Authentic Neapolitan pizza comes in two types: marinara, which has tomato, oil, oregano  and garlic; and margherita, which has tomato, oil, basil, and buffalo mozzarella or fior di latte (cow's milk mozzarella). The latter type is said to have originated in 1889 in an effort to impress Queen Margherita of Italy by showing off the colors of the Italian flag in its ingredients (red: tomatoes, green: basil and white: mozzarella).
The culinary tradition is already governed by strict rules outlined by the True Neapolitan Pizza Association. The organization has a list of approved ingredient suppliers and pizza makers, as well as specific guidelines as to what ingredients pizza dough may contain (wheat flour, yeast, water and sea salt), how the pizza may be cooked (in a wood-fired oven), and its structure (soft and easy to fold with evenly spread mozzarella).
Coldiretti, an Italian agricultural organization, estimates the pizza industry in Italy is worth 10€ billion and has 100,000 employees. The Intangible Cultural Heritage of Humanity list includes and protects cultural traditions from around the world and already includes Italian practices such as the Mediterranean diet, Sicilian puppet theater and Sardinian pastoral singing.
By Kathy McCabe
Want to read more about travel? Get your free copy of our new digital magazine, Perillo Traveler!