Published on Wednesday, March 30, 2016 by Kathy McCabe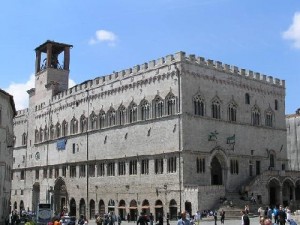 Tuscany-based start-up Travel Appeal conducted a 2015 survey and analysis of 20 of Italy's largest national museums—and number one museum in the country may surprise you. Using a complex algorithm that monitored visitor comments on sites including Facebook and TripAdvisor, Travel Appeal found that the museum with the highest number of positive comments was the National Gallery of Umbria in Perugia, with 93.85%.
So, if this museum rates highly, why haven't you ever heard of it? Travel Appeal cites slow adaptation to online media, and when The Local tried to call the National Gallery of Umbria to offer congratulations, "it soon emerged that the phone number on their website is out-of-date." In La Stampa, Italy's Culture Minister Dario Francheschini admitted that "some of our systems are behind the times."
Perhaps one day Italy's national museums will all have updated websites—or even a central site that allows access to all of the museums. In the meantime, what makes the National Gallery of Umbria special?
Maybe the building: Palazzo dei Priori is a medieval gem right in the center of Perugia. The crenellated pale edifice was originally for the city's "first citizens" and magistrates, who included representatives of all forty-four guilds.
Maybe its collection: Displayed chronologically, it includes masterpieces from the Middle Ages and Renaissance, with Umbrian artists Bonfigli, Caporali  and Perugino prominently displayed. A permanent exhibit on Italian goldsmithing is a must see.
Maybe its curation: The satisfied visitors left many comments pointing to the thoughtfully assembled exhibits, both permanent and rotating (about 96.6% of the 93.85% wrote about the art and layout).
Everything adds up to a museum that might have been off of your radar, but deserves to be top of your list. 
Want to read more about travel? Get your free copy of our new digital magazine, Perillo Traveler!