Published on Friday, June 17, 2016 by Kathy McCabe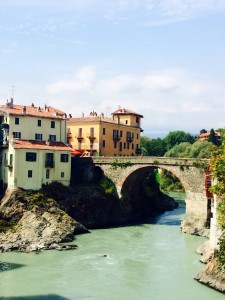 For the first time in 16 years, none of the 29 candidates for 2016 UNESCO World Heritage Site status are in Italy. Italy currently holds the world record for most UNESCO World Heritage sites, at 51; behind Italy, China has 48 and Spain has 44. But, as Franco Bernabè, the president of Italy's UNESCO commission, explained to La Repubblica, "it's not a sporting competition."
Rather, the Italian commission decided not to put forth any entries to share the stage with other countries.
"Once the choice was made [it was] a sort of diplomatic gift to other nations. The process for UNESCO recognition is long and complex, and about two years ago it was decided not to be a candidate: in the long term Italy is in the lead in this ranking, and there was a need for a rebalancing of the various nations. So in this round (2016) no Italian site is in contention, but maybe in the next few years we will have more chances to go confidently with our choices," said Bernabè.
The Italian commission plans to submit the Piedmontese town of Ivrea (pictured above) for UNESCO consideration in 2017 to protect Ivrea's recent industrial history. The city's industrial complexes were built by Italian manufacturer Olivetti between 1930 and 1960.
Italy has a shortlist of 40 sites that could be nominated in future years, including the ancient Appian Way and the Scrovegni Chapel in Padua, and also plans to put forth the area of Taormina and Mount Etna for UNESCO Biosphere Reserve status. The Italian government did enter the contest for the UN's Intangible Cultural Heritage of Humanity list this year, aiming to protect and distinguish the centuries-old tradition of Neapolitan pizza making.
By Kathy McCabe
Want to read more about travel? Get your free copy of our new digital magazine, Perillo Traveler!