Published on Saturday, August 13, 2016 by Kathy McCabe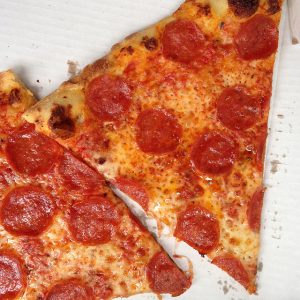 Italian cuisine is among the best in the world, and its delectable, gourmet dishes embody the passion of a country devoted to cooking as craft. Italian-American food is also delicious, ranking high on the list of staple comfort foods that are easy to prepare. To the surprise of many Americans who visit Italy, though, there's not always overlap between the two. The Local recently posted a great article on 10 Italian Dishes That Don't Actually Exist in Italy.
Some foods, such as Italian dressing, garlic bread, and macaroni and cheese, simply don't exist in Italy. Others, like spaghetti Carbonara or spaghetti Bolognese, may be based on Italian classics but aren't quite the same. For example, in Italy, spaghetti alla Carbonara isn't made with cream and tagliatelle al ragù is a meat sauce served with flat, wide pasta instead of spaghetti.
Many of these dishes were invented by immigrants who came to the U.S. with little money – or access – to buy the proper ingredients needed to make the dishes as they would have been back home. This style of cooking is known as cucina povera (poor kitchen) because it uses widely available ingredients and leftovers – in other words, commoners' food.
"People don't realize that the Italians who emigrated to the States and the UK were mostly impoverished farmers who couldn't afford certain ingredients," Monica Cesarato, the Venetian owner of a food tour company, told The Local.
Cesarato says misconceptions about Italian food are common – most people don't know that bruschetta is pronounced "brusketta" in Italian, not "brushetta" – but that more people are becoming informed by watching cooking shows.
Further, cuisines within Italy vary extensively between regions, so a popular dish in Milan may not be a staple in Sicily; as Italy only became a unified country in 1861, it makes sense that it has not experienced a culinary unification. Some Italian staples like pizza have made their way throughout the peninsula, but pizza was popularized in the U.S. before it spread to other parts of Italy from Naples.
"We never really had pizza until people from the south of Italy started moving to the north for work in the 60s and 70s. Now, you see the locals making pizza too – but back in the 80s all the pizzaioli (pizza chefs) were from Naples," Cesarato told The Local.
Here are some ubiquitous American dishes that aren't eaten in Italy, and what to order instead:
Pepperoni Pizza
In Italian, peperoni are bell peppers, so if you order a "pepperoni pizza," it will come topped with vegetables. You can, however, order an Italian version of the American classic by requesting salame piccante (spicy salami) on your pie or a pizza diavola, so named because of the spicy topping. Whatever you do, don't order pineapple on your pizza in Italy. Italians are pizza purists and topping pizza with pineapple is a huge faux pas.
Fettuccine Alfredo
The American dish known as fettuccine Alfredo does have Italian origins, and is traced back to Alfredo Di Lelio, a restaurant owner from Rome who added cream to the traditional Italian recipe of fettuccine al burro. This dish, made with butter and Parmesan cheese, is a true Italian classic that originated from a 15th-century cookbook in Italy, and is still a popular dish in the country. Like all pasta in Italy, it does not include chicken breasts. "In Italy, the only chicken you put in pasta is livers and kidneys when you make a ragù sauce. But that's about as far as we go," says Cesarato.
However, Italian restaurateurs like to impress diners, so this common, plain dish doesn't often appear on restaurant menus in Italy — it would be akin to a nice Italian-American restaurant offering plain pasta with butter on a dinner menu.
Spaghetti and Meatballs
Spaghetti and meatballs exist separately in Italy, but never together, as meatballs are served on their own as a starter, in soups, or as a main dish with vegetables or potatoes. Unlike the "bigger is better" philosophy that American chefs seem to adhere to when making meatballs, Italy's polpette are no larger than the size of golf balls.
By Kathy McCabe
Want to read more about travel? Get your free copy of our new digital magazine, Perillo Traveler!