Published on Saturday, August 27, 2016 by Kathy McCabe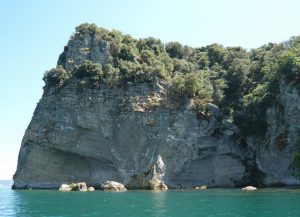 For travelers seeking an otherworldly experience, the allegedly haunted Isola Bisentina, said to host spirits, demons, and other monstrous creatures, may transport you to another realm. The island is in the middle of Lago di Bolsena, a crater lake located in the province of Viterbo about 81 miles north of Rome.
The island was inhabited during ancient Etruscan and Roman times, and was home to several religious monuments and a prison for those convicted of heresy. Though Franciscan clergy, Prince Don Giovanni del Drago, and others once lived on the island, it is currently uninhabited – or is it? According to Guidotti, the prince's soul still lives there, along with ghosts of other former residents.
"The local fisherman also used to say that they had seen the devil in this lake," tour guide Maria Guidotti told AOL.
Legend has it that a tunnel on the island leads to the fabled city of Agartha, located in the Earth's core.
"[The island] was a place of punishment. All those against the church were imprisoned here. Some believe [the tunnel is] the passage to a better world," says Guidotti, who first visited the island at age six and has been taken with it ever since.
"The island has been a big part of my life. It really entered into my spirit," she says.
The late Prince del Drago, who came from a noble aristocratic family, was the mayor of Bolsena in the 1970s and the owner of Isola Bisentina. After World War II, the island was deserted and its castle fell into disrepair, but Prince del Drago restored the island, which had previously been owned by his ancestors, and opened it to visitors, hosting concerts and other events there. Under his tutelage, Guidotti learned all of the island's dark secrets and is now the only tour guide who visits the island.
By Kathy McCabe
Want to read more about travel? Get your free copy of our new digital magazine, Perillo Traveler!
Photo by Heleen Meijer, flickr.com