Published on Sunday, December 11, 2016 by Kathy McCabe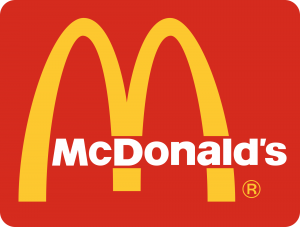 McDonald's is suing the city of Florence for $20 million on grounds of discrimination after Florence Mayor Dario Nadella denied its application for a license to open a location in Florence's most popular area for tourists – Piazza del Duomo. In November, 24,000 Florentines signed a petition online to protest the restaurant's proposed Piazza del Duomo expansion.
"McDonald's has the right to submit an application because this is permitted under the law, but we also have the right to say no," Nardella told the Florence city council. He also said that "we don't have any prejudice" against the restaurant.
In January 2016, Florence implemented new licensing restrictions to discourage fast-food chains from serving tourists in the most-visited parts of the city and encourage traditional, Italian businesses. The regulations apply to restaurants in the historic heart of the city and require them to use "typical products" found in Florence or Tuscany. However, McDonald's argues that in its application, it outlined plans to use these "typical products" in its menu at the Piazza del Duomo location. McDonald's already operates nine locations in the city, but so far none that have been subjected to the new rules.
"We completely agree that the cultural and artistic heritage and the Italian historical town centers have to be protected," McDonald's said in a statement. "But we cannot accept discriminatory regulations that damage the freedom of private initiative without helping anyone."
Giovanni Bettarini, Florence's deputy head of tourism and economic development, told the Wall Street Journal, "It's a not a blanket rejection of McDonald's. It's just a rejection of that specific project."
The first of Italy's many McDonald's restaurants opened near the Spanish Steps in Rome in 1986, and locals have protested the restaurant's opening of several locations, often in historic areas, ever since.
By Kathy McCabe