Published on Sunday, February 26, 2017 by Kathy McCabe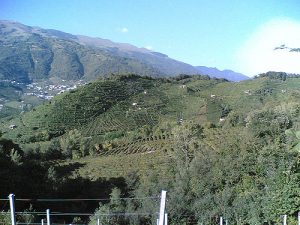 Italy's National Commission for UNESCO has applied for UNESCO World Heritage status for its famous sparkling wine, Prosecco  – specifically, for the hills of the Prosecco-producing towns of Conegliano and Valdobbiadene. If the UNESCO headquarters in Paris approve the proposal in 2018, the northern Italian region would be among just nine other wine-producing regions with World Heritage status, out of about 1,000 wine regions worldwide.
Most widely known as the sparkling ingredient in a Bellini or spritz cocktail, Prosecco comes in three varietals: spumante (sparkling), frizzante (semi-sparkling) or tranquillante (still). It is made primarily from Glera grapes, but can contain up to 15% of various other white grape varieties, such as Chardonnay and Pinot Grigio grapes.
Like Champagne, which comes from the eponymous region of France, Prosecco and its production are legally protected under EU law with DOC (Denominazione d'Origine Controllata) and the higher DOCG (Denominazione d'Origine Controllata e Garantita) status, which dictate the region of production and standards products must adhere to.
While Prosecco DOC is produced in nine provinces in Italy, Prosecco Superiore DOCG is only produced in 15 towns in the hills surrounding Conegliano and Valdobbiadene, an area totaling more than 20,000 hectares. Apart from its famous wine, the area has well-preserved ancient settlements and diverse geology that informs the flavor of the wine.
Italy's current UNESCO wine regions are Pantelleria, an island off the coast of Sicily; and Piedmont, which produces the Barolo and Barbaresco varietals. The country's 51 total UNESCO World Heritage sites are the most of any country.
By Kathy McCabe
Photo by Santa Stefano, flickr.com