Published on Sunday, March 26, 2017 by Kathy McCabe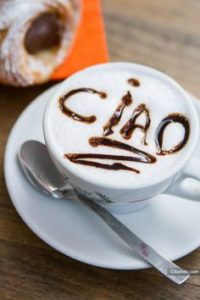 Coffee, a cultural staple in Rome, has long been among Italy's, and the world's, cheapest cups of espresso. That may change, though, as coffee prices are set to increase at bars all over the city. Romans, entrenched in the national coffee culture like most Italians, will have to pay 10 to 20 cents more for their morning jolt. Currently, espressos commonly cost only 1€, and more specialty drinks like cappuccinos cost 1.20€.
Rome's Bar Association, which advises more than 7,000 bars and cafés in Rome, announced it will suggest these establishments raise per-cup prices. The gradual implementation of the price increase will begin now and run through the end of this summer. The city's low coffee prices are fiercely protected by caffeine enthusiasts and establishments, but bars are now struggling with the rising costs of rent, VAT, and bills.
Claudio Pica, president of Rome's Bar Association, told The Local the higher prices would result in "more revenue for staff training, investment, and maintaining cafes, as well as higher quality of the product".
"The average price of a cup of coffee in Rome is among the lowest in Europe," he said. "The calculations of our study show that it's cheaper in Rome even than in Manila, Guatemala City and Lima."
Pica also expects the increased revenue to allow bars to renovate their spaces and to set up Wi-Fi networks for customers. The Bar Association plans to roll out an advertising campaign to educate customers on the need for and benefits of the price hike.
By Kathy McCabe