Published on Tuesday, May 9, 2017 by Kathy McCabe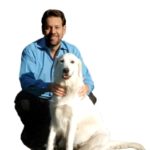 I'm Steve Perillo of Perillo Tours. I'm thrilled to host a video series called Steve's Travel Tips to share all the insider Italy travel tips I have learned over a lifetime of travel to Italy.
This time about one of my favorite topics – taking your family to Italy. We've been a family-owned business for more than 70 years and we are all about spending quality time with the family.
Click here or  below to get my advice on bringing the kids, the grand kids, uncles, aunts, nieces, nephews and cousins to Italia!