Published on Friday, July 28, 2017 by Kathy McCabe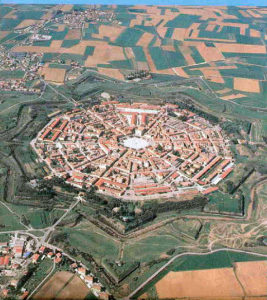 Two new sites in Italy have been designated as UNESCO World Heritage Sites, bringing the country's total number of sites to 53, the most in the world. The two sites are the Venetian works of defense, which stretch across the country's northeast, and a group of 10 ancient beech tree forests.
The Venetian works of defense include historically significant defensive structures that the Republic of Venice built in Italy, Croatia and Montenegro in the 16th and 17th centuries. In Italy, those sites include the fortified upper part of the city of Bergamo; the island fortress in Pescheria del Garda where the southern end of Lake Garda meets the Mincio River; and the fortified town of Palmanova, which is shaped like a star. The sites show how military tactics changed after the introduction of gunpowder to Italy, and the three countries put forth a joint bid saying Palmanova is "widely recognized as the ideal fortified city."
The primeval beech forests were part of a multinational bid from 11 countries and were said to have "outstanding universal value" by the UNESCO committee. In Italy, they are found on 2,000 hectares of land from Tuscany, in central Italy, to Calabria, at the toe of Italy's boot.
So much of Italy has received UNESCO status that in 2016 the country didn't submit proposals for additional sites in order to give other countries a chance to gain recognition. China currently has the second-most sites, at 51, followed by Spain, France, and Germany.
Now, Italy is preparing bids for the tradition of pizza making in Naples, the hill towns that produce Prosecco and a religious festival in L'Aquila. Site applications are reviewed by the Unesco World Heritage Committee, which meets once a year and comprises 21 representatives from countries around the world.
By Kathy McCabe