Published on Friday, September 29, 2017 by Kathy McCabe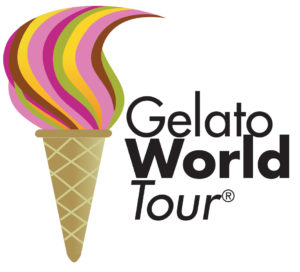 The best gelato flavor in the world is pistachio made by Gelateria Crispini in Spoleto, Umbria, according to a panel of judges in the Gelato World Tour. Gelato maker Alessandro Crispini concocted the winning flavor, made from three kinds of Sicilian pistachios roasted for 24 hours.
Judges from the Gelato World Tour spent three years searching the globe for the best gelato makers, narrowing down the selection from an initial 1,800 to a finalist group of 36. Groups of artisans participated in regional challenges all over the world, at which they were selected to move on to the Grand Finals in Rimini, earlier in September. In Rimini, the finalists, representing 19 countries, competed for the world title in events such as making dairy-free gelato and making gelato quickly.
Surprisingly, the second- and third-place winners were not from Italy. Second place was awarded to Eiscafé De Rocco from Schwabach, Germany, whose father-son team created a grape sorbet as a nod to their hometown of Venice. In third place was Amor-acuyà from Medellín, Colombia, with a chocolate and passion fruit gelato.
The event is a project of Carpigiani Gelato University in Bologna and is supported by the Italian Foreign Ministry. The panel of 45 judges included chefs, gelato experts and journalists. At the finals, 50,000 people watched the events and consumed more than 5,500 pounds of gelato over three days.
By Kathy McCabe