Published on Thursday, September 21, 2017 by Kathy McCabe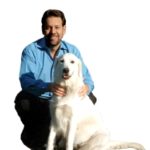 I'm Steve Perillo of Perillo Tours. I'm thrilled to host a video series called Steve's Travel Tips to share all the insider Italy travel tips I have learned over a lifetime of travel to Italy.
Have you heard about Perillo's NEW 8-Day Deluxe Roman Holiday Tour?  If you haven't seen it yet, check out my video to tell you all about our newest tour! You will see the Eternal City in new ways.