Published on Friday, November 10, 2017 by Kathy McCabe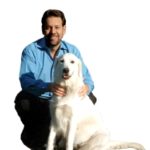 I'm Steve Perillo of Perillo Tours. I'm thrilled to host a video series called Steve's Travel Tips to share all the insider Italy travel tips I have learned over a lifetime of travel to Italy.
This time I'm back talking about a most important activity in Italy – eating – and what better time to do it than at dinner!
In this video, I tell you how to do dinner right – preferably at a cozy trattoria, but remember to make a reservation! Click here (or below) to watch my dinner in Italy video.