Published on Saturday, April 14, 2018 by Kathy McCabe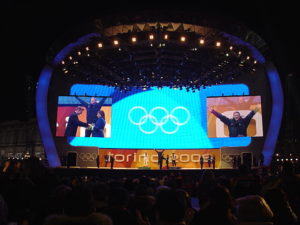 The Olympics could be coming back to Italy, as the country plans to submit a bid to host the 2026 Winter Olympics jointly in Milan and Turin. The Italian Olympic Committee (CONI), sent a letter to the International Olympic Committee (IOC) stating its intention and saying that CONI wishes to continue the current "dialogue phase" of the 2026 bidding process, which allows potential host cities to weigh the benefits of hosting the Olympics. The IOC will decide the 2026 Games' host in September 2019.
A feasibility study has already been conducted, and will be submitted to the new national government once the government's makeup has been decided, as a March general election resulted in a hung parliament.
Italy has hosted the Winter Olympics twice, in 1956 in Cortina d'Ampezzo and in 2006 in Turin, and the Summer Olympics once, in 1960 in Rome. Other cities that have expressed interest in hosting the 2026 Winter Olympics include Sion, Switzerland; Stockholm; and cities in Austria, the U.S. and Canada.
By Kathy McCabe