Published on Saturday, April 28, 2018 by Kathy McCabe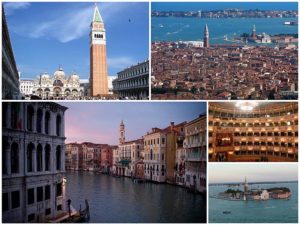 From now until May 1, Venice is prohibiting tourist access into the main parts of the city. The restrictions are intended to ease crowds during the Festa del Lavoro holiday, Italy's Labor Day and a popular traveling time for Italians.
Tourists traveling to popular places such as Rialto or Piazza San Marco will be redirected along alternate routes. The Strada Nuova, Venice's most traveled shopping boulevard, is closed to tourists. Those who don't have a reserved parking spot in the city will be turned away with their cars at the lagoon entrance, and access to landmarks such as Piazzale Roma and the Constitution Bridge is restricted. Ferries will unload passengers on the north side of Venice at Fondamente Nuove, rather than at the central Riva degli Schiavoni stop.
Checkpoints are set up around the city, where locals must show their residential or commuter Venezia Unica pass to enter.
"We cannot prevent access to the city, and we do not want [to], but we must regulate the flow of tourists," said Venice Mayor Luigi Brugnaro.
Venice receives more than 30 million tourists per year, and at Easter this year, wait times for vaporetto water taxis surpassed one hour due to overcrowding. The mayor said the restricted access is intended to implement "urgent measures to guarantee public safety, security and liveability."
The city has weighed similar solutions, including banning cruise ships to deter day-trippers and charging an entry fee to the city, but this weekend's restrictions are the most stringent so far. According to Corriere della Serra, the tourist ban could also be implemented during busy summertime periods.
By Kathy McCabe