Published on Thursday, July 19, 2018 by Kathy McCabe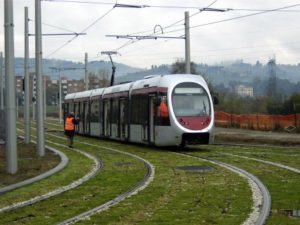 Florence's expanded T1 tram line, which runs from the central train station to the Careggi Hospital, is now open. Previously, the T1 line – which opened in 2010 – began at Villa Costanza and stopped at the central train station.
Now renamed the T1 Leonardo line, it has a total of 26 stops along an 11.5-kilometer route, and trains run every four minutes. It is estimated that the line will carry 20 million passengers in Florence annually. A single-journey ticket costs 1.50€
At the opening ceremony, Florence Mayor Dario Nardella said the tram line was built in less than four years, setting a record. The city has plans to open a second and third tram line in the future.
By Kathy McCabe