Published on Friday, September 7, 2018 by Kathy McCabe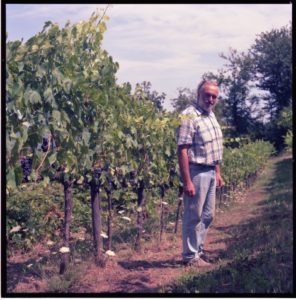 VinNatur, an Italian natural wine organization, has created a list of qualifications and characteristics for natural wine, a label that is often misused, undefined or confused with organic wines. Unlike other natural wine organizations, VinNatur enlists an independent certification group that is recognized by the Italian Ministry of Agriculture to ensure members follow the guidelines.
VinNatur's 200 winery members – mostly located in Italy, but some abroad – must be EU certified organic, with all grapes picked by hand. Synthetic pesticides, herbicides, insecticides, and fertilizers are not allowed; nor are GMOs. Organic fungicides such as copper and sulfur are allowed, but in smaller quantities than the EU's approved limit. Most of VinNatur's members are small wineries with an average of 22 acres of vineyards.
Unlike organic wine producers, certified natural wineries have to abide by stricter standards regarding the use of tools and additives. The only permitted additive is a very little amount of sulfur dioxide – 30 milligrams per liter for red and rosé, and 50 mg/liter for white wines – and wineries are encouraged to use less than that.
During fermentation, wild yeast and temperature control are allowed. Once fermentation is complete, producers can lightly filter the wine and use carbon dioxide, argon, or azote gas to prevent the wine from oxidizing. Other added steps in the process, such as reverse osmosis, acidification or deacidification, adding enzymes, or heat treatment, are not allowed.
Founder Angiolino Maule owns a winery called La Biancara in Veneto, and also grows the grapes there. Maule told Forbes that to understand how to produce natural wines, "We do a lot of research and experiments. We need to learn how to respect the ecosystem, to understand the different weeds, how not to disturb the balance between different insects. We want to understand what we have in the soil, understand why vines in certain plots have diseases."
By Kathy McCabe